Over the weekend I did something I thought I could never do... I finished strong. In my last (and only) attempt at running a half marathon I finished, but not strong. I crossed the finish line disoriented, weak, and had to be carried into the first-aid tent. I swore that I would never put myself through that again.
Well, never say never, right?
My best friend, Kelly, the GREATEST running partner ever, thought it was time for me to get over it (in a supportive, best friend kind of way). So, without telling me or her husband (pictured above), she signed all of us up to run the
Race for a Soldier half marathon
in our town.
I found out what she had done when the registration confirmation showed up in my inbox - congratulating me for signing up. Um, WHAT?
Within seconds I was on the phone, dialing Kel's number to make sure this was just a joke. But when she answered with a giggle, I instantly knew it was not. Oh my.
We continued our four mile/four day a week runs that we had been doing all along, but when we attempted longer runs in order to prepare for the race, it didn't go as as well as we had hoped. I was experiencing the same symptoms that I had in the first half marathon, and felt terribly discouraged. Eventually, I had to come to terms with the possibility that I was just not cut out for half marathons, and settled on running and walking this race.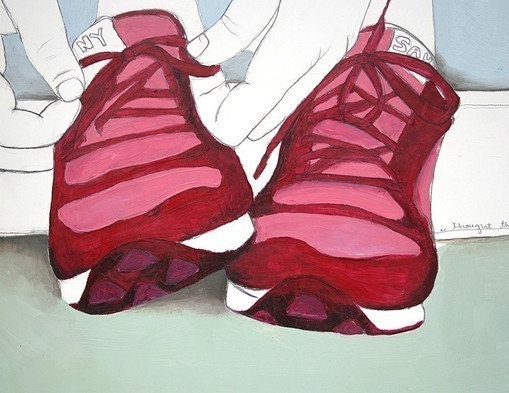 On race day, Kel came down with a terrible cold and couldn't run (she was completely devastated). I was so bummed for her, and I seriously considered bagging the whole thing, because without her I would be lost. Her husband, Michael, (who actually is a runner, unlike me) offered to step in and run/walk with me. I felt terrible that I would be slowing him down, and told him many times that he was free to go ahead. He insisted it was no big deal (thanks Michael).
As we stood at the start line, I had a moment of complete panic (on the inside). What the heck am I doing? I can't do this! Michael is going to hate running with me.
When I turned around to look for an escape route through the sea of runners, I heard the gun go off. Dang, too late.
I had no choice but to go for it, and hope for the best. And you know what? I had a great time. Michael did a wonderful job of keeping me chatting and distracted, and before I knew it we were passing mile marker 11 - and still running!
I made it. The entire 13.1 miles. Without stopping or walking - in two hours and five minutes. And the best part, I crossed the finish line (strong) and walked right past the first-aid tent - on my own, with a smile on my face.
What a great day! (Kel, I wish you could have been there, because that would have made it a perfect day. I am looking forward to all the races we will run together in the future - 'till we are old and gray!)
Thank you Kelly and Michael, I couldn't have done it without you guys! And a big thanks to my cheering squad: Grandma, Frank, my boys, and Lora!